Over 8 million children in India are unable to avail of their right to education, leading to
a growing gap between the expectations and results of government owned initiatives.




Sunaayy Foundation started as a single makeshift set up (each center), working with a group of children from the surrounding areas of Vasant Kunj in New Delhi. The pilot project has worked successfully so far, with enrolments increasing from a meagre six students in the early days to over fifty at present.
Subsequently, the two newer centers work with an additional hundred children bringing the total strength to 150.
On an average, every year, Sunaayy Foundation has been instrumental in enrolling thirty children into regular public schools and have been monitoring their attendance and progress.
Over 100,000 meals served, 1000 blankets and 1,500 uniforms distributed over and above the regular lessons imparted to the children.
Amongst the many, we share below just
a few badges of our achievements-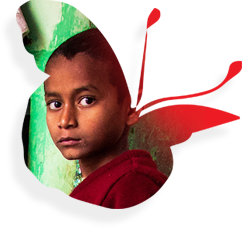 Amit enrolled with Sunaayy. Both his mom and dad work as domestic helps. Amit is an exceptionally bright student. His parents were later convinced to look at mainstream schooling for him. He is now doing quite well at a regular school.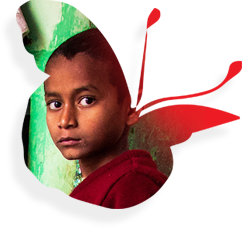 Aryan, another child whose potential was spotted during the regular Sunaayy lessons. His parents were encouraged to put him in a regular school . He is not only visiting a regular school today but his parents are encouraging other parents in their area to send their students to Sunaayy for the basic lessons.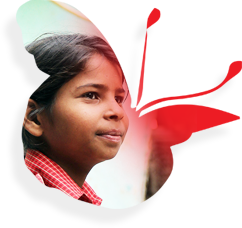 The positive change that her parents saw in the bright-eyed, vivacious little Khusboo after 6 months of attending Sunaayy's classes, made it easy for them to opt to send the little angel to a regular school, where she is going strong.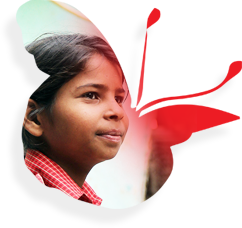 For Geeta, who is now attending a regular Government/Public School, the victory was two fold: one where her intelligence scored and the other where the mindset over her gender was broken and she was set on the path to education and enlightenment.